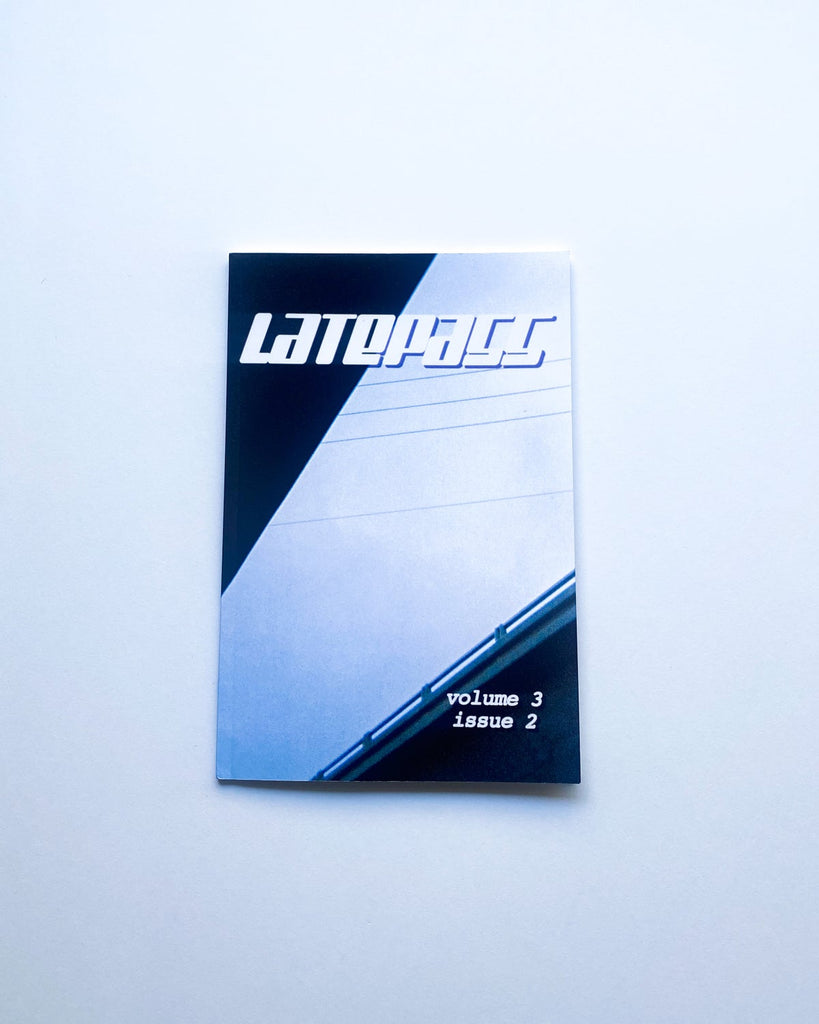 Late Pass Zine Volume 3 Issue 2
A collaborative zine (first collab!) between me and Tommy Panigot (@notheft).
Volume 3 Issue 2 is a series of photos taken with the same disposable fuji on the same days in the Spring of 2021, between Sacramento, CA and Berrien Springs, MI. This zine also includes two essays on the creation process and thoughts on collaboration.

24 pages, full color, and a new Late Pass sticker included.