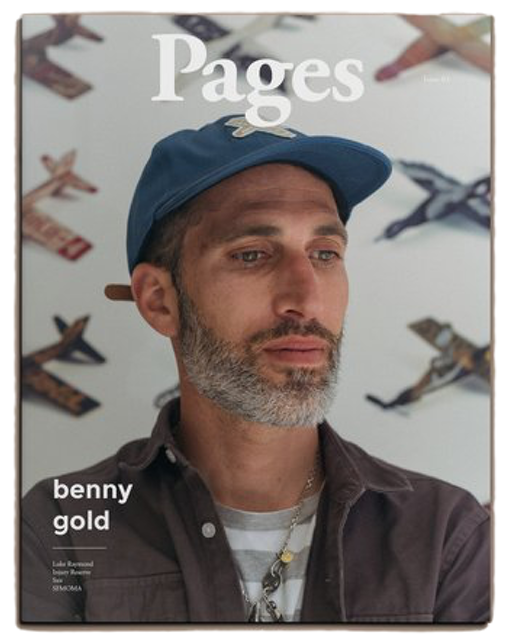 PAGES Magazine: Issue No. 3
Pages Magazine is a print publication that features creatives from a variety of fields; including art, design, and fashion. While combining aesthetics and editorial content, Pages looks to be a source of inspiration for the creative in all of us.
Pages Magazine Issue No. 3 - Benny Gold.
Over the past ten years, Benny Gold has established himself and his eponymous brand as San Francisco streetwear staples. In the process, Benny's sense of design and brand image has garnered him praise and a legion of dedicated supporters that proudly display their screen printed gliders. 
Benny Gold covers the 3rd issue of Pages Magazine.
Also featured:
An exclusive first look at the upcoming SFMOMA photography exhibitions entitled 'Japanese Photography from Postwar to Now,' and 'New Work: Sohei Nishino.'
 Features
Benny Gold
SFMOMA
Luke Raymond
Sais
Injury Reserve
8.5 x 11 in.
60 Pages / Printed on 80# stock
Saddle stitched